Deck Building Southwest Florida
Revamp Your Outdoor Living with Custom Decks - Get Professional Deck Building Services in Southwest Florida Today!
Creating the Perfect Outdoor Space with Deck Building
Creating the perfect outdoor space doesn't have to be a daunting task. Deck building is a great way to create a functional and beautiful outdoor area that can be enjoyed by all. When you choose to create your outdoor space with a deck, you'll have plenty of options to make it uniquely yours.
When you're considering your deck building options, you should start by determining the size and shape of the deck. You'll also want to consider what type of materials you want to use. While wood is the most common material used for decks, composite materials are becoming more popular due to their durability and low maintenance. You should also decide if you want any extras such as built-in benches or planters.
The last step in the deck building process is to make sure your deck is properly secured. This includes ensuring that the deck is securely attached to your home and that it meets safety and structural requirements. Once your deck is built, you can add some finishing touches such as lighting or railings. Finally, you can decorate your deck with furniture and other items to make it a comfortable and inviting outdoor space for you and your family.
Why is Deck Building Important?
Having a quality deck is essential for a beautiful and complete outdoor living space. With a well-built deck, you and your family can enjoy outdoor activities like barbecuing, relaxing, and entertaining guests. Not to mention, a deck adds significant value to your home and increases its overall marketability. Here's why deck building is so important:
Durability – A properly designed and constructed deck will last for years and won't require frequent repairs or replacements.
Aesthetics – A well-built deck adds to the overall beauty of your home and outdoor space, creating a pleasant atmosphere and enhancing your curb appeal. .
Safety – With a safe and secure deck, you can be confident that your family will be safe from potential hazards like slips and falls.
At Southwest Florida Builders Group, we understand the importance of deck building and specialize in creating customized decks to meet your needs. We have an experienced team of professionals who are committed to providing the highest quality materials and workmanship. Whether you're looking for a simple deck for entertaining or a lavish outdoor living area, we'll help you design and build the perfect deck for your home.
Why Should You Choose Southwest Florida Builders Group For Your Deck Building Needs?
Are you looking for the perfect deck for your home or business? Look no further than Southwest Florida Builders Group! We can help you design and build a deck that meets your exact needs and requirements. With our commitment to using only the highest quality materials and construction techniques, you can trust that your new deck will stand the test of time.
We understand that every deck is different and that no two projects are the same. That's why we take the time to listen to our customers and ensure that we understand their vision for the project. Our experienced team is here to make sure that your deck project is:
Completed on time and within budget
Built with the highest quality materials
Constructed to the highest standards of craftsmanship
When you choose Southwest Florida Builders Group, you can rest assured that you are getting the best deck building services available. We are committed to delivering the highest quality workmanship and customer service, so you can trust that your deck will look great and last for years to come.
Get Reliable Deck Building Services in Southwest Florida
When you need reliable deck building services in Florida, USA, you can count on Southwest Florida Builders Group. With years of experience in the industry, we strive to provide our customers with the highest quality of service. We take pride in our innovative designs and our commitment to staying up-to-date on the latest trends and technology in the field. Our team of experts have the skills and knowledge to help you create the perfect outdoor living space. We understand the importance of creating a safe and secure environment for you and your family and are committed to delivering a finished product that meets your needs and exceeds your expectations. With our customer-centric approach, you can rest assured that we won't cut corners and will always put you first. So if you're looking for a reliable deck builder in Southwest Florida, trust Southwest Florida Builders Group to get the job done right.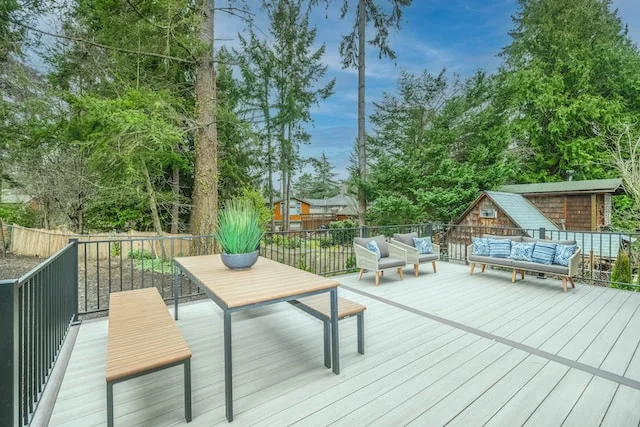 Ready to Build Your Dream Deck?
Build Your Dream Deck with Southwest Florida Builders Group – Quality Craftsmanship, Innovative Designs, and Unrivaled Reliability.
Start your project today!
WE CAN BUILD YOUR NEXT PROJECT
Best Quality Services is Our Commitment
Look no further than Southwest Florida Builders Group, LLC. Our commitment to providing top-quality construction services while being environmentally conscious sets us apart from other builders. By cultivating strong relationships with our customers, vendors, employees, subcontractors, and community, we've earned a reputation throughout Southwest Florida as a respectful, honest, and innovative builder. Choose Southwest Florida Builders Group, LLC for your next construction project and experience the difference our commitment to excellence and sustainability can make.